Love
360° Panoramic views wherever you are
1,5 km to the center of Schladming
2 km to the Planai
Direct at the bus stop
Trust
Cancellation free of charge up to 14 days before arrival
Even without a credit card
Best Price & Total Price Guaranteed
40 Apartments & Pool & Sauna
Care
E-bike rental & adventure shop
For everyone their own private lodge
Roll & Breakfast Service
Including summer card & bonus card
LOVE
Yes, it is audacious, but we dare to say that a new dimension of holiday world has been created in the Sun Lodge. The unspoilt and SUNNY LOCATION with mega PANORAMIC VIEWS over the entire region, far away from the hustle and bustle and yet so CLOSE TO THE CENTRE of Schladming and directly at the BUS STOP, are guarantees for having everything, being able to do everything, if only you want it. Indescribable is often far-fetched. The insights here on site will certainly make one thing clear to you. From the city centre to the summit cross, everything is just a blink of an eye away. Visibility is reach!
TRUST
Active or passive. In this new dimension of the holiday world, certainly no eye will remain dry. Immerse and descent. Here you can watch the film in slow motion. Whether you want to ski down the slopes, breathe in the mountain air on a walk in the sun, go for a bike ride with our e-bikes, go jogging with your children or dogs, allow the children their freedom or simply enjoy the sun and the amazing view in the PRIVATE LODGE and then jump into the POOL or hot, hot, hot into the SAUNA or STEAM BATH and relax in the REST AREA!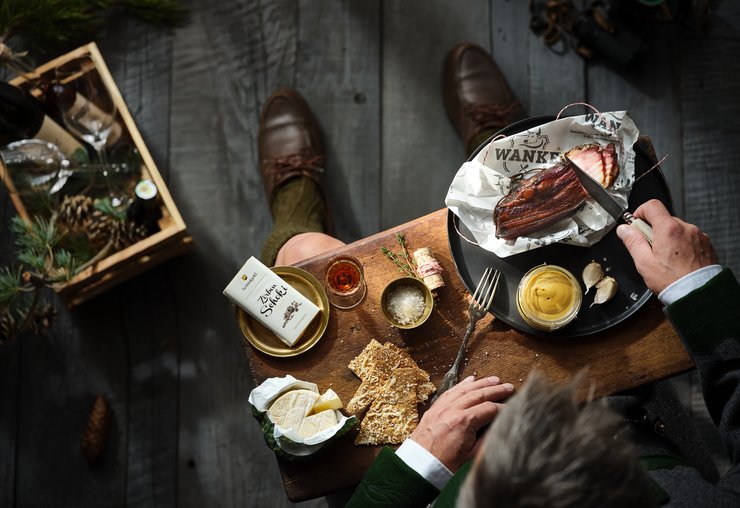 CARE
WE LOVE TO SERVICE YOU! That means all-round service, having time for you, creativity & innovation to give you unforgettable holiday experiences and to offer one or the other extra, which is so good for the soul, especially on holiday. Those who are looking for conversation will find it, those who need guidance and help will be helped, those who are completely satisfied can enjoy their "4 holiday walls" undisturbed - that is the dimensional Sun Lodge feeling! BREAKFAST BOX, DELIVERY SERVICES, BONUS CARD, ADVENTURE SHOP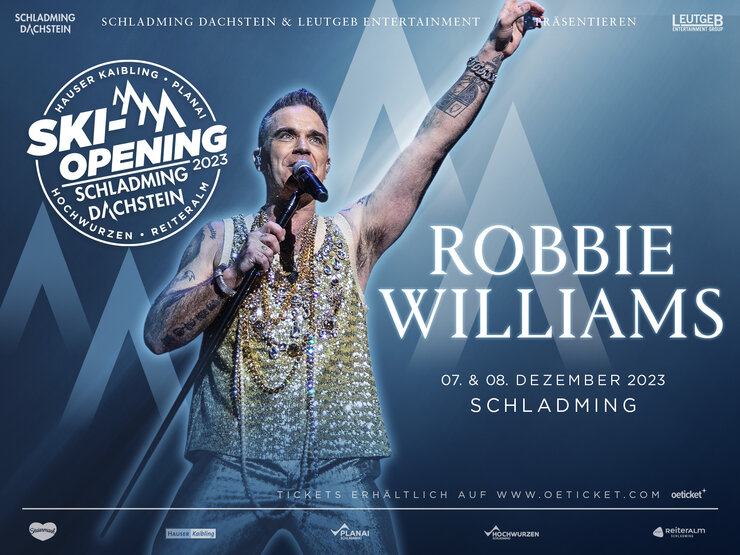 SKI OPENING 2023 - DOUBLE CONCERT
The world star ROBBIE WILLIAMS will make Schladming tremble on two days, December 7th and 8th, 2023! After a 3-year break, there will finally be another big party in the Schladming-Dachstein region at the start of the season in 2023. Book your accommodation now!
The following dates can be booked:
06.12. - 08.12.2023
08.12. - 10.12.2023
BOOK SKI OPENING ACCOMMODATION ONLINE NOW
We're here for you!
Ulli & Ivan & the Schladming Apartments team
A world of its own!
Spring fever & summer mood - let yourself drift and enjoy the freedom with lots of space