Spanorama
360 degree panoramic view, 285m² SPAnorama & 100% relaxation for the whole family
A spacious Spa area with a fantastic view! Our spa invites you on 365 days to swim and pure relaxation or just enjoy life! Enjoy a 360 ° panoramic view to the whole valey and the Mountains of Schladming - Planai & Hochwurzen. Indoor swimming pool, Panorama SAUNA, steam bath, lounge with fire place, relax area, treatment rooms for massages and beauty and dressing rooms invite you to relax inside. Only the glass fronts with floor-level windows separate you from the spacious outdoor wooden terrace and the enclosed garden. Cozy daybeds in a quiet corner in the garden are waiting for your very own holiday experience. The focus is always on the fascinating view of the natural setting - even from the sauna you have a 360 degree view! Sauna & steam bath gladly open on request and what could be nicer, early in the morning, late in the evening or just so, to relax in the pool!
---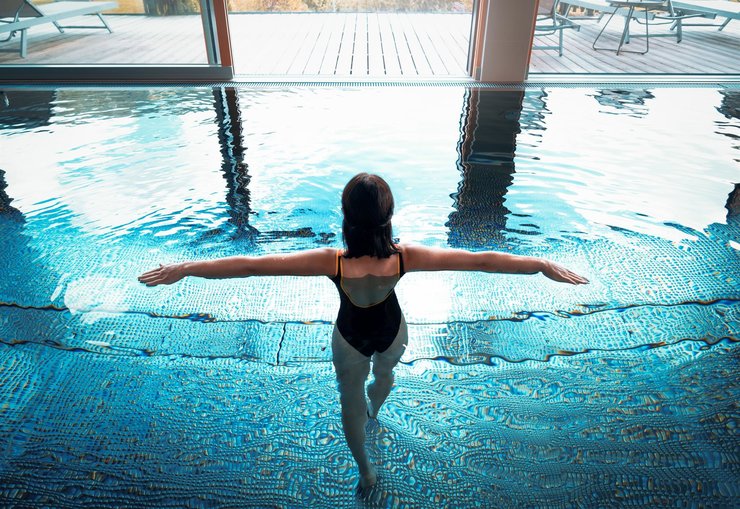 INDOOR POOL
Those who are up to swim a few lengths, you can do so in the our own 10 meter long swimming pool. From the stainless steel pool you have a dream view over the city of Schladming. You can enjoy the sun on the spacious sun deck. Full glazing of the pool area creates a sparkling atmosphere at night.
Sauna towels fresh every day and included in the price for everyone!
Opening times: 9 a.m. to 9 p.m.
---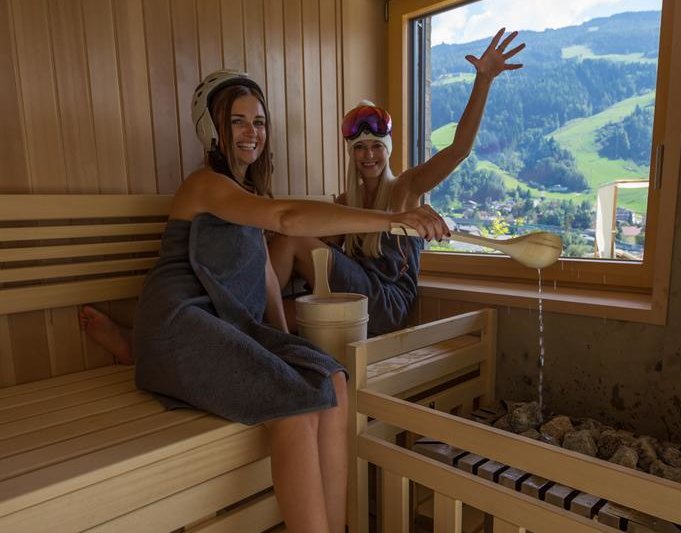 SAUNA & STEAM BATH
What is more pleasant and loosens the muscles better after an active day than a stay in the sauna or steam bath? A special highlight: even in the sauna at the Sun Lodge Schladming you have a stunning view of the city and the Alps.
Opening hours: 9:00 a.m. to 9:00 p.m.
Independent disinfection before and after each sauna session.
---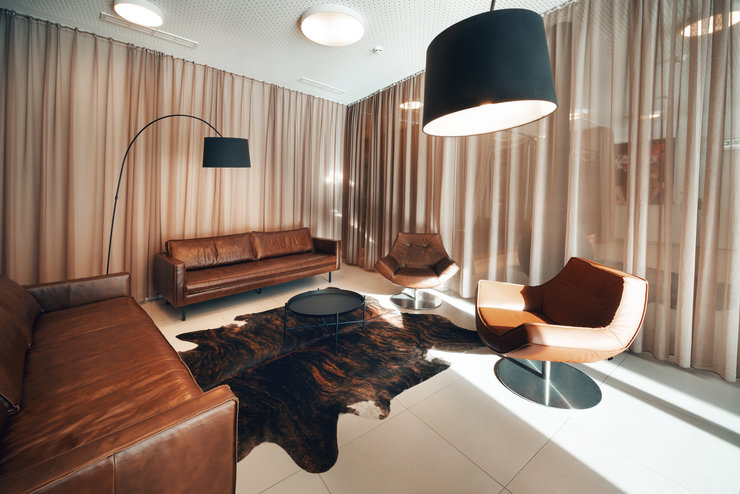 FIREPLACE LOUNGE
Would you like a scented Earl Gray? Or waving a Falstaff winner in the glass at a late hour? Enjoy a humorous conversation among neighbors - that is relaxation at the highest level. In the common lounge, you can watch the night fall over Schladming and the fire blazing: direct access to the garden: